OROLUCE FINEST WAX POLISH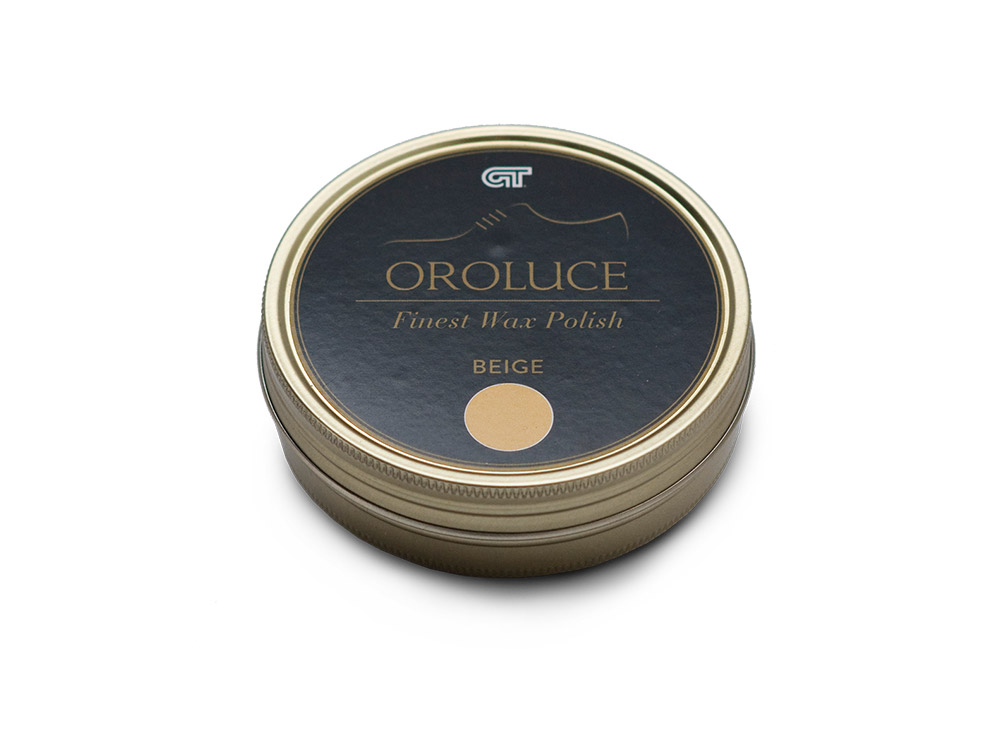 OROLUCE FINEST WAX POLISH
This fine quality hard-paste shoe polish based on high purity botanical waxes effectively nourishes and polishes the most valuable quality smooth leather articles.
The innovative ingredients penetrate deeply into the leather fibers to create a protective coating.
As well as enhancing luminosity and shine, OROLUCE FINEST WAX POLISH keeps leather soft and supple. It protects against water, dirt, and the effects of pollution. It eliminates signs of daily wear, thus prolonging the life of the treated articles.
OROLUCE FINEST WAX POLISH is made according to a traditional formula that has been technologically enhanced to meet the latest environmental protection standards. The natural turpentine oil distilled from conifers gives OROLUCE FINEST WAX POLISH its characteristic scent.
One 100-ml tin will treat an average
of 200 pairs of shoes.
Instructions
Apply the polish evenly to clean leather, let dry, polish with soft cloth or brush.
Store at room temperature.

Ideal for all smooth leather products, both natural and synthetic.
sold out